Meet Our Team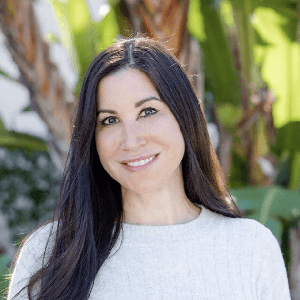 Nicole Ciasullo MSN, CRNP, CANS, Philadelphia
Nicole has over 26 years of experience in nursing and has been an aesthetic injector for over 15 years.
She graduated Summa Cum Laude from Holy Family University with her Bachelor's of Science in Nursing and was inducted into Sigma Theta Tau, the honor society for Nursing. Nicole graduated Summa Cum Laude from La Salle University, completing the Adult Nurse Practitioner program and earning her Master's of Science in Nursing degree.
In addition to her experience as an aesthetic specialist, Nicole has an extensive background in many different clinical specialties including critical care (where she spent several years as a Nurse Manager), plastic & reconstructive surgery at PENN Medicine, and she was the Director of the Medical Science Liaison team for Galderma, who she still consults for today as a faculty member and trainer and is one of the most sought after trainers.
Nicole has been honored with many awards and recognitions over the course of her career including the Galderma MRQA Herculean Award in 2017 for Team Leadership, The Penn Medicine Lillian Brunner Award for Nursing Excellence in Clinical Judgment and Decision Making in 2014, she received a Commendation from the Trustees of the Hospital of the University of PA in 2012 for delivering and resuscitating a premature infant in a public restroom with minimal emergency equipment and she has received several patient safety awards.
Nicole has been an Aesthetic Nurse Specialist for over 15 years. She prides herself on practicing aesthetics with the highest standards of ethics and integrity, always putting patient safety first. She has an exceptional artistic eye and the ability to enhance her client's natural features ensuring natural and beautiful outcomes. She makes her patients feel extremely comfortable from the moment they meet. Nicole has a passion for teaching and is a trainer and faculty member for the Galderma Aesthetic Injection Network. She has trained hundreds of dermatologists, plastic surgeons, and aesthetic nurses across the United States on the safe and effective use of neurotoxins and dermal fillers.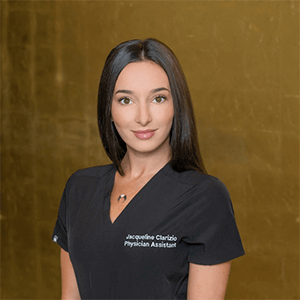 Jacqueline Clarizio PA-C, Philadelphia
Jacqueline is a board-certified Physician Assistant. She received her Bachelor of Science in Biochemistry and then went on to obtain a Master's Degree in Physician Assistant Studies at Thomas Jefferson University. Upon graduation, Jacqueline worked in Plastic Surgery, performing aesthetic procedures and assisting in the operating room. She is trained, experienced, and certified in performing injectables, lasers, microneedling, and medical-grade skincare. She prides herself providing patients with restoration rather than augmentation. She chose aesthetic medicine with the intent to make people feel better in their own skin.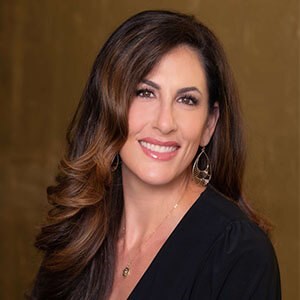 LISA DILELLO, RN, BSN - RADNOR
Lisa DiLello, RN, BSN, brings over 18 years of nursing experience, with an extensive background in critical care and surgical services. After leaving the hospital setting, Lisa found her passion in aesthetics working as a clinical nurse alongside reputable cosmetic surgeons. Working with and following clients through their surgical process, as well as assisting with cosmetic office procedures, she gained valuable knowledge of facial aesthetics and became certified as a nurse injector. With a strong drive for continuous learning, she is trained in the most current and effective injectable treatments and techniques. Lisa loves working with clients to develop individual plans to help them achieve their aesthetic goals. She strives to help her clients feel their best, happiest, and most beautiful version of themselves.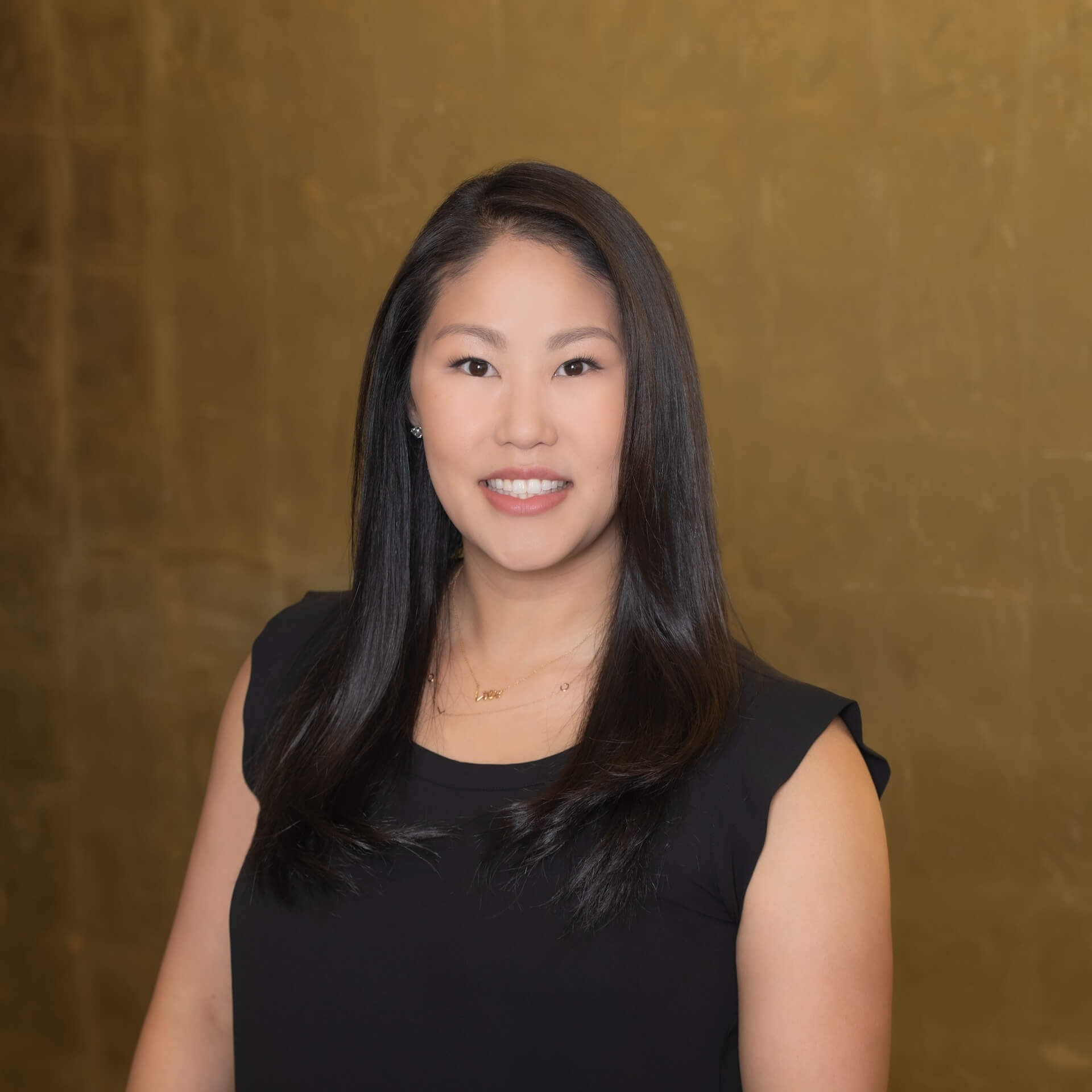 NAOMI HUR MSN, CRNP - RADNOR
Naomi Hur is a Certified Registered Nurse Practitioner with over 10 years of experience. She graduated from Thomas Jefferson University with her Bachelors of Science in Nursing and Masters of Science in Nursing. She started her career with 7-years of Emergency Medicine and additional experience in inpatient telemetry, step down and bariatrics then joined a renowned Philadelphia dermatology practice as an advanced practice provider.
Her role in skin has assisted her in her aesthetic practice and helped her to appreciate her role in making patients feel secure and comfortable in their skin as a whole. In her free time Naomi enjoys time with her family and staying active in crossfit. She finds opportunities to educate herself with the most recent evidence based and up-to-date skin and aesthetic practices and regularly attends national dermatology conferences. She is a member of the American Association of Nurse Practitioners, Dermatology Nurses Association and American Association of Dermatology Nurse Practitioners.
Naomi is a dedicated practitioner who is committed to providing the highest level of care for her patients. She seeks to develop long-lasting relationships with her patients to ensure they are achieving, optimizing and maintaining their skin health goals. Learn more about Naomi by following her on Instagram at @naomih.aesthetics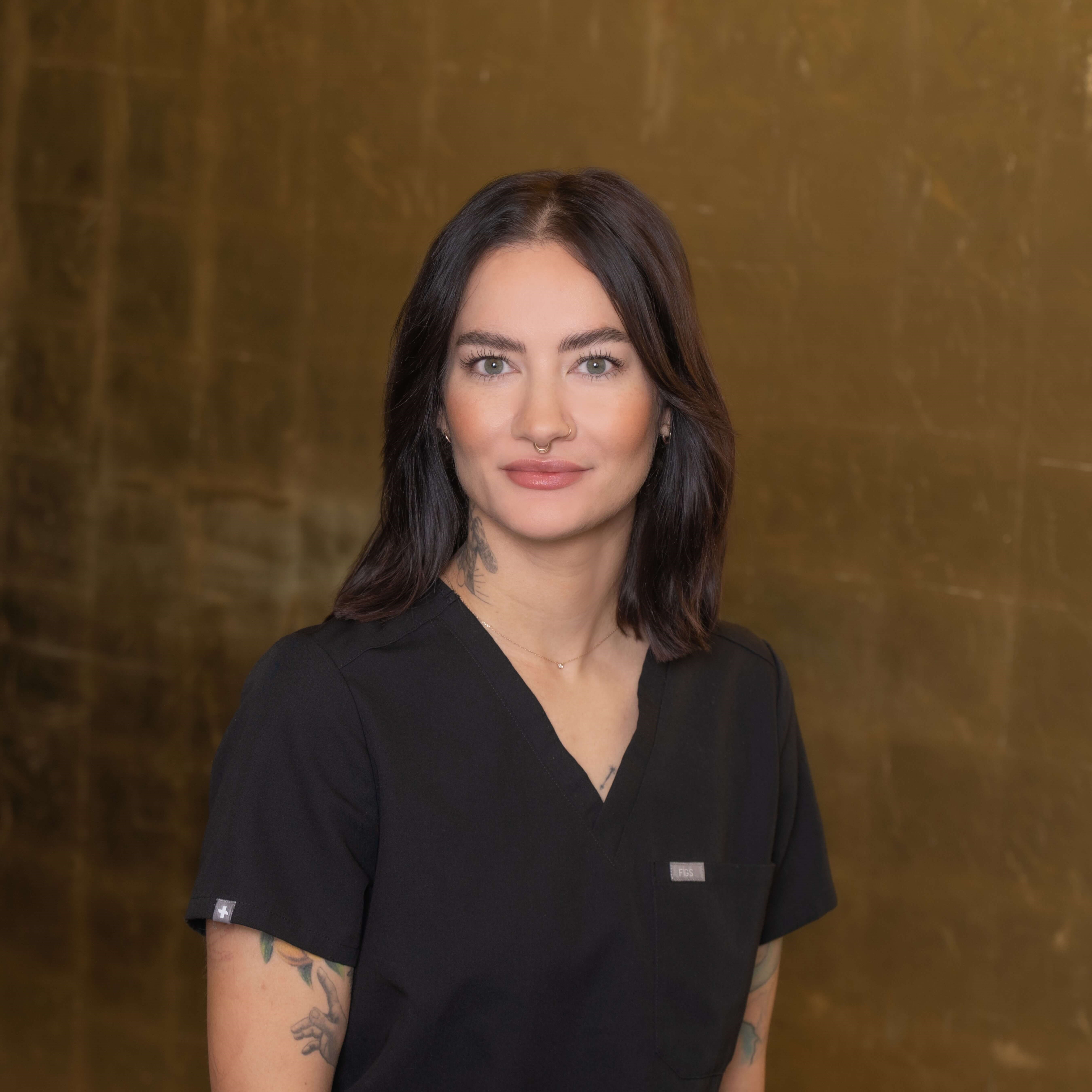 ANYA BADO, RN, CANS - PHILADELPHIA
As a registered nurse for over 14 years, Anya has constantly sought to combine her knowledge of medicine with her desire to create a warm, comforting environment for patients. This approach has allowed her to practice nursing in various specialties before landing in aesthetics and pursuing a career as a nurse injector.
As Certified Aesthetic Nurse Specialist, Anya has years of experience with various injectable agents, laser devices, microneedling, nonsurgical skin-tightening and medical grade skincare. Anya has worked alongside notable plastic surgeons as a nursing coordinator caring for surgical patients following cosmetic procedures, as well as educating patients and preparing them for their upcoming surgeries.
Proficient in advanced injection techniques and always seeking to learn and enhance her skills, Anya utilizes her artistic eye and passion for beauty to create natural, customized results for each individual. Set to begin her nurse practitioner program next year, Anya is constantly building her aesthetics portfolio, staying up to date with the latest industry treatments and protocols.